QuizATAhon was an integral part of #ATAGTR2016 and #ATAGTR2017, it is back here now.
Remember this is your entry pass to the best and most fun filled global testing conference
#ATAGTR2018 #QuizATAhon will be a series of quiz's starting from 16th July 2018 till 8th September 2018.
There would be in total 8 quiz competitions.
8 Winners will get a chance to attend #ATAGTR2018 at no cost at all and 16 runner ups will be able to attend the conference at extremely discounted rates.
This time the quiz will be focused on Selenium related questions. The quizATAhon competition is powered by CP-SAT.
CP-SAT and CP-SAT Advanced are the only globally recognized certifications on Selenium. It has two exams, 1 hour theory exam and 2 hour practical exam
http://cpsat.agiletestingalliance.org
New quiz questions will be uploaded on every Monday of the week
Quiz winners will be announced on the official website on the subsequent Monday
QuizATAhon 1

QuizATAhon 2

QuizATAhon 3

QuizATAhon 4
Rules and Regulations for #QuizATAhon 2018
There would be one winner and two runner up for every QuizATAhon Quiz

• Each of the three one winner and two runners up name and photo will be showcased on GTR.agiletestingalliance.org web site – quizatahon page
• Each of the three will also get a certificate (softcopy).
• Every weeks winning entry will garner 250 points for their organization on leader board and runner up will garner 100 points each
• If there are more correct entries winners will be chosen randomly
• Each correct entry for every weeks quiz will garner 10 points for their respective organization
• All correct entries will have their name and company name shown on GTR website.
• Each winner for every quiz will be able to attend the #ATAGTR2018 at no cost.
• The winner entry prize is non-transferrable
• The runners up for every quiz will be able to attend the #ATAGTR2018 at 2000 INR plus taxes
• *No travel cost or stay cost would be provided to the winners to attend the conference
• Paper submission authors whose papers have been selected for presentation for the conference cannot participate in any quiz
• Employees of ATA cannot participate in any quiz
• Selenium question curators cannot participate in this quiz
Selenium #QuizATAhon 2018 Curator Team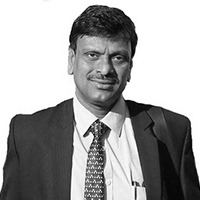 Cognizant Technology Solutions