About Conference Jury Members
As per ATAGTR tradition there have always been best paper awards. This time we are extending the same to best workshop award too.
To help us do this stringent and unbiased evaluation we have a very eminent technical jury working with us.

To know more about the Jury members. Please visit our Jury page
For Schedule PDF click on download.
27th September 2018 (* The schedule is subject to change)
Lamp Lighting + Introduction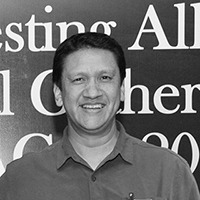 Quality Mindset: The Smoothest Path to Lean-Agile Transformation
Is your Testing Organization Propelling your Agile Transformation or Slowing it down
SKIT, Why Me? (Team : Amdocs)
Track 1

Track 2

Track 3

Track 4

Track 5

Track 6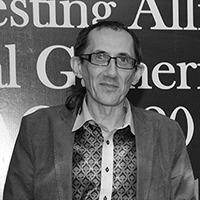 Schalk Cronje IoTA, (DevOps and Value delivery Coach and Trainer)
Distributed Ledger Technology(DLT), Blockchain - Distilled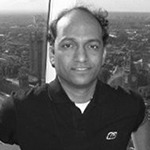 Shrinathacharya L. M, Allscripts (Principal Engineer)
Design Patterns in Test Automation
Ramit Manohar Kaul, Mayiki Consultants(Founder & CEO), IndoiAnalytics(CTO)
Understanding leadership through Vishnu Incarnations
Anand Bagmar (Games), Essence of Testing (Founder, Software Quality Evangelist)
Collaboration – A Taboo!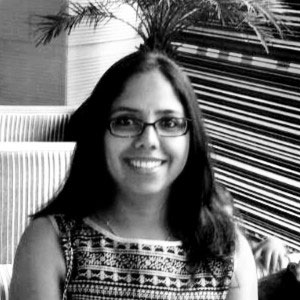 Sunita Venkatachalam (Impactful and adaptive engineering lead) & Pravitha Nair (Associate analyst Testing), Target
Pact it! Microservices and consumer driven contract tests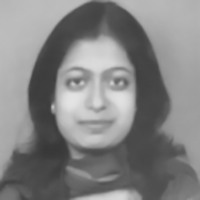 Harshala Nagarkar, Cognizant Technology Solutions
Performance Testing and Monitoring of Containerized Microservices
Ajay Balamurugadas, AVP-Delivery, Qapitol QA Services Pvt. Ltd.
A dozen mistakes in software testing career and how to avoid them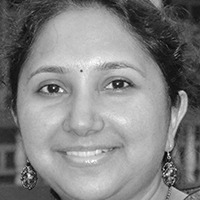 Content Quality Validation, A Hidden Treasure in Software Testing World!
Virti Pitliya (QA Engineer) & Pawan Kapoor (Mastercard)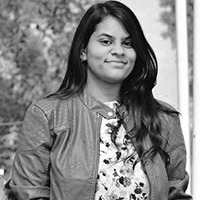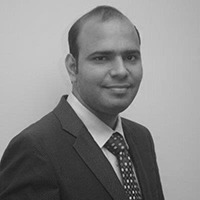 In-Sprint API and App Automation in Agile Product Development
Chinmaya Sahoo (Senior Quality Engineer ) & Vijai Krishnamoorthy (Allscripts)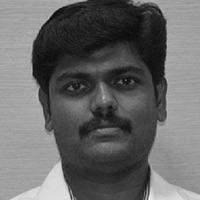 Blockchain: The NexGen explosion in Digital World
Preetha Sreekanth, Allscripts(Expert QA engineer, CSM SAFe Agilist)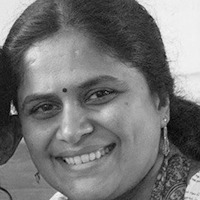 Best Practise for Successful SAFe Agile Testing
Kshitij Sutawane (Software Test Manager) & Prashant Yadav (Amdocs)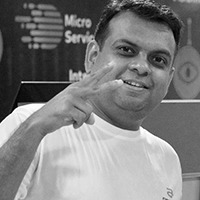 Quality Engineering in DevOps : Enabling Business Growth with seamless Production
SKIT , Survival of Quality in Disruptive Technology (Team : Allscripts)
Panel Disscussion - Rise of QA and Testing in ML/AI and Blockchain
Chitra Ramaswamy
COO at Quality Kiosk Technologies
Krishna Rajan
Independent Consultant, Mentor & Director Executive Director – GeoSpoc Geospatial Services Former MD, Barclays Technology Center India
Niraj Parihar
Executive Vice President, Leader - Insights and Data Global Business Line, India
Rajneesh Malviya
Vice President, Head Infosys Pune Development Center & Global Head of Testing Services - BFS & HIL at Infosys
Rohit Kishore
Vice President QEA, Cognizant
Sachin Jain
Solutions Head - Assurance & Privacy Practice, LTI
Speaker Dinner / Fun activites
Kaushik Raghavan, Resileo Labs (Manager and Product research and Testing)
Machine learning as a decision support system for QA professionals
Seema Kohli, IBM (Test Transformation - Program Manager) & Sangeetha Kashyap(Senior Project Manager - Expert in Project Delivery and Nurturing Client Relationship)
Test Transformation - A Journey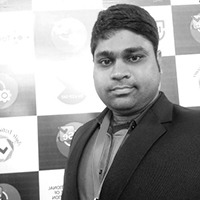 Rakesh Kondreddy, Ellucian (Senior Software Test Engineer)
Manual And Automated Accessibility testing implementation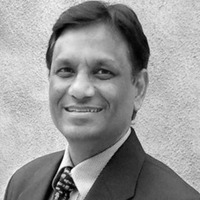 Prabhaker Panditi (Games), Accenture Solutions Pvt. Ltd (Enterprise Agile Coach, Executive Coach, Lean Agile, Product Development Consultant)
The Subtle Influence of Cognitive Biases on Testing Professionals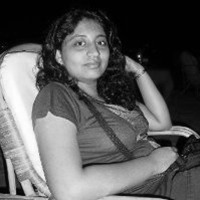 Shweta Sharma (Technical Analyst) & Prateek Jain (Engineering Manager) Axelerant Technologies Pvt. Ltd
How A Fortune 500 Case Study Changed The Way We Do QA Automation
Samar Gajbhiye, Karthikeyan Balasubramanian Supriya Hande L & T Infotech
Samar Gajbhiye, Karthikeyan Balasubramanian Supriya Hande L & T Infotech
Meghashyam Varanasi (Associate Director) & Venkat Moncompu Cognizant (Digital Assurance and Technology consulting Leader)
Decoding Security in DevSecOps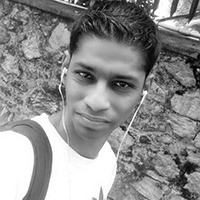 Kushan Amarasiri
Full stack webservices testing with UniRest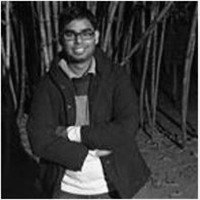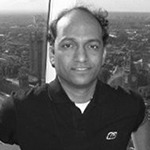 Pawan Kumar (Lead /Director/ Project Manager) & Shrinathacharya (Principal Engineer), Allscripts
Lab session on Mobile Automation with Visual Studio App Center (Xamarin)
Madan Upadhyay, Emergen Tech
Lab on Robotic Process Automation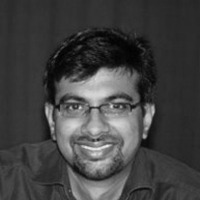 Narayan Raman Sahi Pro(CEO founder and Principal Coach)
Automation testing Lab using Sahi Pro
Varun Deshpande(Senior Member of Technical Staff), Vmware India Pvt. Ltd
End to End Performance Testing with Gatling
Paresh Patil (DevOps Engineer), Crevise Technologies & Alok Patra (Software Engineer), Crevise Technologies
Setting up Test Environment using Kubernets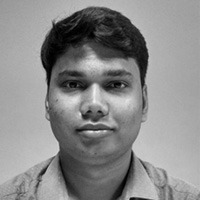 Shila Bhattacharyya, Cognizant (Director), Ketan Joshi, Cognizant (Sr. Solutions Architect), Girish Singh, Cognizant (Technology Expert)
Blockchain Lab Session : Setting up Decentralized Application with Ethereum, and Diving Into QA Approach.
Shreya Pal (Big Data Architect), Manjiri Jagtap (QA Lead), & Vishakha More (QA Consultant), Saama Technologies, Inc.
Introduction to Bigdata testing and its challenges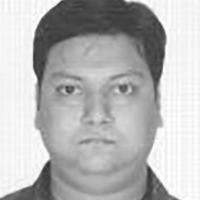 Aviskar Nikale, LTI & Abhay Kumar Singh, LTI
Thinking inside the Box - Systematic Inventive Thinking
Samar Gajbhiye(IOT Engineer), Karthikeyan B, Supriya Hande(LTI)
How to Test Chatbot (ML & AI)
Anand Vyas (Service Delivery Manager) LTI
Machine Learning For TestingHow to apply Machine Learning for Testing Business Case
Harpreet Kaur Kahai, LTI (Performing Testing Architect and Lead)
Performance Testing using J-Meter