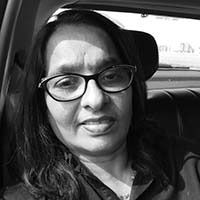 Chitra Ramaswamy is heading the testing practice as the COO at QualityKiosk, Chitra Ramaswamy is a core member of the founding team and has set up the entire practice from scratch. With 30+ years of experience in IT sector, she has been instrumental in expanding the QualityKiosk footprint in various industry verticals and geographies.
Known to be innovative and improving various processes deployed, she has led many 'firsts' in various domains, especially bringing technological evolution in quality assurance solutions and platforms, along with IT solutions development and consulting. Over the last few years, she has been involved in transforming testing practices and approaches internally and for customers from a DevOps and agile context integrating quality and speed.
She is a post graduate in computer science from IIT Bombay and a 'Certified Quality Analyst' from QAI, and loves spending her leisure time reading, meditating and listening to Indian classical music.
Chitra Ramaswamy
COO at Quality Kiosk Technologies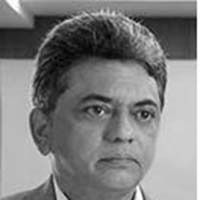 Krishna Rajan is Independent Consultant, Mentor & Director, Executive Director – GeoSpoc Geospatial Services, Former MD, Barclays Technology Center India. Krishna has over 30 years experience in the IT/Software and Financial Services industry. He has worked in multiple Leadership roles for Fortune 100 clients in India, UK & USA. Krishna is a Certified Information Systems Auditor (CISA) and Certified Corporate Independent Director. Krishna is currently Executive Director – GeoSpoc Geospatial Services responsible for Strategic Leadership and Organization Development. Krishna's passion is talent development and training. He has authored papers on testing and spoken at international testing forums. Krishna has experienced a diversity of cultures, staying and working in different parts of the country and the world. His specialties include: Leadership & People Development, Quality Assurance, Verification & Validation, Right shoring, Value through Innovation, Risk Management/Governance & Board Room experience.
Geospoc is a world class GIS consulting and analytics company, delivering professional Geo-Analytics services, consulting and products. With clients across Europe, USA, Middle East and India, Geospoc has a global reach. Supported by a diverse team of international and local experts, Geospoc enables businesses to leverage Geospatial Solutions for maximum benefit. Geospoc's clients come from a variety of industry verticals – from Banking, Retail, Government, Smart Cities, Utilities and more. Geospoc specializes in delivering digital mapping, geographic analytics solutions and integration with existing business systems.
Krishna Rajan
Independent Consultant, Mentor & Director
Executive Director – GeoSpoc Geospatial Services
Former MD, Barclays Technology Center India
Niraj Parihar is an accomplished Senior Leader in IT Industry with successes in a wide variety of roles of a consulting organization. He has 23 years of total experience including leadership roles in leading Global Business Lines, operations, P&L, Sales and Territory Management, large and complex programs, and solutions.
Niraj currently works at Capgemini as Executive Vice President, based out of Hyderabad. He leads the Global Business Line of Insights and Data in India. As a leader of this cutting-edge practice, he is responsible for driving Growth, Talent Transformation and shifting Capgemini's portfolio into the new era of Cloud data Transformation, AI Engineering, ML, Analytics and Data Science.
Niraj Parihar
Executive Vice President, Leader – Insights and Data Global Business Line, India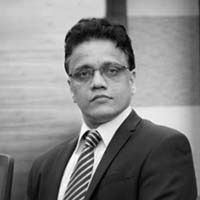 Rajneesh Malviya is Vice President & Head of Delivery for Financial Services. He is also Head of Infosys Pune Development Center.
He was associated with Infosys Validation Solutions / Testing Services for the last 15+ years and was recently heading Testing Services globally for FSI & HL verticals.
He has long career of over 24+ years, all working with Infosys. Rajneesh has played several diverse roles cutting across multiple vertical segments, geographies and service lines. He has proven track record of managing & growing large capability units, growing & nurturing client relationships and delivering complex programs. Rajneesh has ability to set a very high benchmark & goals and make entire team to rally behind him in achieving these aspirational goals. Rajneesh is also passionate and actively involved in initiatives beyond campus boundaries. He is involved in various initiatives & forums at the city level. He is also eminent speaker in various international, national & city forums.
Rajneesh Malviya
Vice President, Head Infosys Pune
Development Center & Global Head of Testing Services – BFS & HIL at Infosys
Rohit Kishore is a Vice President QEA, Cognizant. He is a quality enthusiast by profession, Rohit Kishore has been involved in IT & quality delivery for more than two decades, working with marque global clients.
As part of leadership team in one of the largest quality engineering & assurance organizations, Rohit leads BFS and Health Care delivery. In his current role, he is also responsible for driving Delivery Transformation strategy for the practice.
He has worked in architecting and overseeing implementation of transformational strategies for large and complex QA programs and has helped several clients achieve their vision of becoming world class QA organizations. He is privy to insights from CIOs of world's leading & most innovative organizations. Rohit brings with him a practioner's first hand view of ongoing disruption in the industry and actively working to shape quality function as it reincarnates in Digital era.
Rohit Kishore
Vice President QEA, Cognizant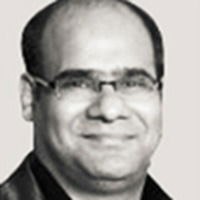 Sachin Jain is a Solutions Head - Assurance & Privacy Practice, LTI. He is an astute & result oriented professional with extensive techno managerial experience in software testing & Enterprise Data Privacy Compliances.
A keen strategist with expertise in managing entire portfolios with penchant to work with new people and solve challenging problems.
Proficient in:
• Breaking new avenues, defining new solutions & driving sales growth
• Building & Executing Transformation Programs
• Customer Relationship Management for a high satisfaction index
Areas of Interest:
• New age Innovative Assurance / Testing products and services
• Privacy Areas like GDPR, CCPA, PoPIA, Cyber Security, etc
Sachin Jain
Solutions Head – Assurance & Privacy Practice, LTI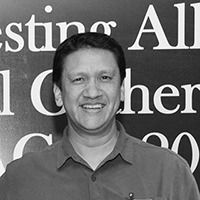 Masa K Maeda has 27 years of international experience and as brought prosperity to companies from Fortune 500 to Startups in eleven countries in four continents. He is the creator of the Serious LeAP™ model.
Masa is also a Senior Consultant with the Cutter Consortium, a Consultant with the True North Consortium, and a member of the Agile Testing Alliance Steering Committee and is with the University of California at Berkeley Extension.
He is a leading figure in the lean-agile, Kanban and High Collaboration Frameworks communities; one of the first Kanban Coach-Trainers worldwide, one of the founders of the Lean Kanban University. Masa has over 60 publications and is a frequent speaker at international conferences.
Previously: In the USA Masa did R&D at Apple, was founding team member of 4 startups in silicon valley and was an associate of David J Anderson (co-developer of the Kanban method). In Japan did R&D for Justsystems Inc.. Masa has a PhD and MS from the University of Tokushima in Japan. Masa lives in Utah, USA.
Masa K Maeda, Ph.D
CEO, Founder and Principal Coach at Valueinnova LLC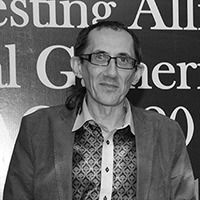 Schalk Cronjé's experience in the software industry spans three decades and has spoken and taught on various software delivery techniques in Europe, USA, India and South Africa.
He has been an early adopter of test-driven design and development at all levels of testing and has applied TDD in many programming languages and on various platforms. One specific library he can recall is still in daily usage and is used in scanning millions of emails world-wide, yet the customer defect rate is less than one per year, all which can be attributed to TDD. He has been responsible for many a complex product roll-outs where continuous integration and continuous deployment have been the key. He does not consider TDD & DevOps to be a useful technique, but the absolute key to competitive and effective delivery in this age of globalization.
He is the creator of many open-source projects and contributor to a number of other projects. He serves on the steering committee of the Agile Testing Alliance and is a board member of DevOps++ Alliance in Europe. He holds two engineering degrees and an MBA in technology management. He lives and works from the small Principality of Andorra in the Pyrenees mountains.
Schalk Cronje
DevOps & Value-delivery Coach & Trainer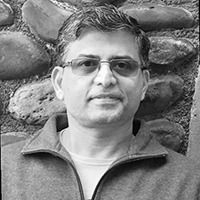 Mayuresh Deshpande has industry experience of 24+ years and Agile experience of 11+ years. He is currently Head, Agile Coaching Practice at Fiserv.Worked in various roles and capacities in multiple software development life cycles including 11+ years of Agile Transformation and Execution experience. Core strengths in Project, Delivery and Client Management expectations. Have been working with Fortune 50 companies for past 20 years providing solutions and process consulting.
Mayuresh is a Certified Scrum Master, ICP Certified Agile Coach, SAFe Agilist.
Mayuresh Deshpande
Head, Agile Coaching Practice at Fiserv India Pvt. Ltd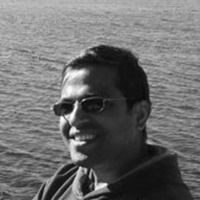 Anand Bagmar is a hands-on and result-oriented software quality evangelist with seventeen years in the IT field. Passionate about shipping quality products, Anand specializes in building automated testing tools, infrastructure, and frameworks. He writes testing-related blogs and has built open-source tools related to software testing—WAAT (Web Analytics Automation Testing Framework), TaaS (for automating integration testing in disparate systems), and TTA (Test Trend Analyzer).
Anand Bagmar
Founder, Software Quality Evangelist at Essence Of Testing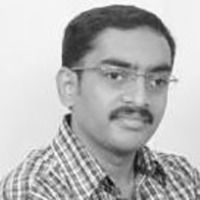 Over the years Kaushik Raghavan has developed rich expertise across popular test automation tools and acquired the necessary skills to build advanced test automation frameworks. As an APM specialist I have lead performance testing teams by adopting the best approach towards performance testing and ensure that the performance testing methods implemented meet our client's business needs. I have extensive experience in performance testing web-based applications, mobile-based applications with various load levels. Conducted extensive product research on performance testing tools and developed code snippets for performance monitoring various technology stacks. Currently associated with IIT madras where I am involved in building an open source business analytics stack for Fin-tech. I am responsible for bench-marking (functional and performance) various technology components used in our technology stack. I am also trying to using ML tools to build predictive analytics into the stack that we are building.
Kaushik Raghavan
Manager, Product Research and Testing at Resileo Labs
Ajay Balamurugadas goes by the handle 'ajay184f' in the testing community and is always continuously re-inventing his testing methodology. His passions include conducting online and in-person workshops on exploratory testing, mobile testing and helping testers discover their potential. Ajay shares his testing activities and learning through his blog http://EnjoyTesting.blogspot.com and tweets under @ajay184f.
Ajay Balamurugadas
AVP-Delivery, Qapitol QA Services Pvt. Ltd.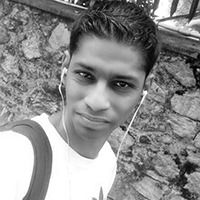 Kushan Amarasiri is currently a leading technical quality assurance professional who is serving a United Kingdom multinational software corporation called CodeHouse (Pvt) Ltd. He was working with large scaled multinational software development and testing organization like Pearson, Virtusa, IFS, Millennium IT and Eyepax. A quality-focused IT professional with more than 14 years of technical experience with a proven track record of heading medium to large-scale testing efforts, designing and implementing quality assurance solutions and heading the Testing Center of Excellence. Innate ability to create innovative testing solutions, services and processes to improve the bottom line by minimizing inefficiencies and thereby increasing the testing productivity and the value added.
Passionate to assist the QA community as a social worker by sharing my knowledge and 14+ years of experience gained in the IT industry playing multiple roles in Software Development, Systems Engineering, Technical Writing and Quality Engineering. Sharing more than technical quality engineering articles and more than 100 technical testing videos over the you tube making the QA community more talented and technical.His inspirational attitude has always helped him to overcome the hurdles in my life and be at the cutting edge in Quality Engineering technologies and trends. He has mentored a lot both locally and internationally who are now excelling in their career.
He is an innovative person with a positive mind set believing in that any technical problem can be solved with the technology using manifold pathways.
Kushan Amarasiri
Codehouse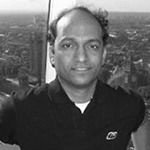 Shrinathacharya LM has 15 years experience in developing product / framework/ automation/ mobile automation / web application using .NET technologies. Expertise in object oriented, automation framework, application design and development, database design, deployment, process automation, build utility tools, test cloud environments.
Microsoft Certified Programmer (.NET) and Brain Bench certified in .NET Framework Fundamentals, RDBMS Concepts
Worked at 1+ year at client location(London, UK).
Framework development for Xamarin.UITest, Ranorex, QTP, Selenium Web driver,
Specialties: .NET Framework 4.0/3.5/2.0, C#, Xamarin.UITest, Ranorex, Selenium WebDriver, QTP, SQL Server, SSRS, MS Build, ASP.NET, AJAX, JQuery, NHibernate 3.0, DotNetNuke 5.x, SQL Compare, SQL Data Compare, WCF
Shrinathacharya LM
Principal Engineer, Allscripts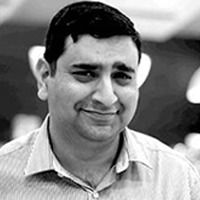 Ramit Manohar Kaul has over 18 years of experience with 12+ years in software testing, development, corporate consulting and public domain training spanning countries like USA, UK, NZ, Australia, Malaysia, Philippines and India. Over the period he has worked on number of projects as Account Manager, Test Manager, Programmer and Tester. His core expertise lies in Agile Testing, Exploratory testing, Risk Management and Test Management. He has been an early adopter of Risk Based Testing and started working on RBT from 2005.
Ramit Manohar Kaul
Founder & CEO Mayiki Consultants, CTO IndoiAnalytics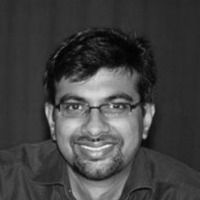 Narayan Raman second time entrepreneur. Creator of Sahi, an open source web testing tool. Founder of Tyto Software Pvt. Ltd. (previously Sahi Software), which helps companies reduce cost and effort incurred in testing web applications. Staunch Agile supporter, and pragmatic programmer.
Winner of Safari Books Online's Super Coder Challenge for contribution to Sahi. http://safaribooksonline.wordpress.com/coming-soon-safari-books-onlines-coder-challenge/
Specialties: Test automation, process simplification, pragmatic agile management and consulting, automation training, open source development and management.
Expertise in Java and Javascript with working knowledge in Ruby, C#, Python and PHP. Expert in web technologies, browser compatibility and browser automation.
Narayan Raman
CEO, Tyto Software Pvt. Ltd.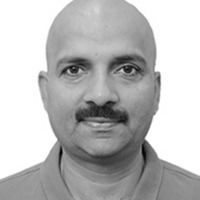 "Technology alone is not enough. Its technology married with liberal arts, married with the humanities, that yields us the result that makes our heart sing" - Steve Jobs
Madan Upadhyay, Helping the enterprise to thrive (not just survive) to find breakthrough ideas, innovate and bring the ideas to life to win competitive battle in the digital era.
Senior Leader in Business Automation and Robotics (RPA) with strong focus on Strategy, leadership, innovation and driving business performance and Value Delivery.
Community leader and focused on building the strong community in the era of emergent technologies to stay relevant and competitive. In this initiative, heading Pune RPA meetup group of more than 500+ members and organized multiple meetups across India. I've also conducted series of workshop on RPA tools (BP & UiPath) and strategic management in Cognitive & RPA.
Madan Upadhyay
Founder & CEO | Innovation | Digital Transformation | RPA | AI | Design Thinking | Trainer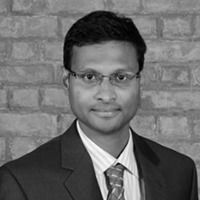 Meghashyam Varanasi has about 15 years of experience in IT and ITes industry. He holds an MBA from IIM Ahmedabad & B.Tech Computer science degree.
Meghashyam Varanasi
Associate Director at Cognizant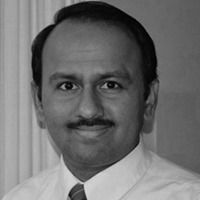 Venkat Moncompu is a digital technology leader with the Cognizant Consulting practice.
He currently focuses on managing programs & advisory services around cloud transformation, cloud native computing, open-source adoption, DevOps implementation, agile development with CI/CD and adopting machine learning and analytics for continuous improvement.
Earlier, he led the digital technology assurance practice in Quality Engineering & Assurance practice where he anchored the automation, service virtualization and DevOps assurance services. He led the product development from idea to implementation using open-source tools and adopting lean agile software development.
Venkat Moncompu
Digital assurance & Technology consulting leader at Cognizant
Seema Kohli IT professional with experience in all phases of software development life cycle. For Last ten years, I have been working in the testing space in various roles that include: driving test transformation, delivery management of large and complex testing projects, driving and performing test process assessments, setting up test process frameworks in test consulting and delivery engagements.
Experience Highlights:
--Engagement with various accounts as a Test consultant and SME. As part of this, I have been responsible for driving and setting up of test frameworks; TMMi action planning, assessments and developing roadmap for new solutions; client presentation and discussions
--Setting up test functions for large, cross-geographic software solutions in the telecom space that integrate multiple custom built software applications, vendor products and legacy applications. I have set up and managed testing function for large telecom accounts
Seema Kohli
IBM India Private Limited
Mukta Aphale have served the software industry as a technology geek, developer and DevOps enthusiast. I have contributed to open source tools like Chef. Innovation and the thirst to keep learning are what define me. I live mypassion for technology by running my own startup Crevise Technologies, which is focused on solving complex tech problems. I love to travel, read, write and am a mother to two boys.
Mukta Aphale
Founder Crevise, DevOps expert and coach, Pune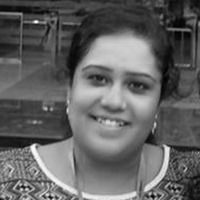 Harpreet Kahai is a test leader working in L&T Infotech. Having 11+ years of experience.
Harpreet Kahai
Performing Testing Architect and Lead, LTI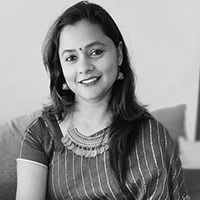 Shreya Pal is a seasoned Big Data Architect with 15+ Years of rich experience in big data, data science and modern analytics space. Shreya has worked globally with multiple industry domains ranging from Life Science, Banking & Insurance and Telecom in designing big data solutions, large scale distributed system architecture and building cloud based services. Currently Shreya is working as Chief Architect with leading Big Data Analytics firm, spearheading their flagship Analytics Product – FAE which is a new class of flexible and Fluid Analytics hybrid solution to customers. Shreya specializes in turning raw data into actionable insights that enable enterprise leaders to make timely and reliable decisions for critical business discovery using visualization, MDM, Hadoop, cloud and other advanced analytics solutions.
Shreya Pal
Big Data Architect, Saama Technologies, Inc.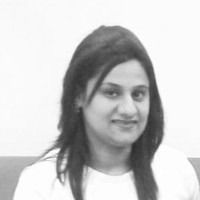 Manjiri Jagtap An experienced QA Lead with 10+ years of experience in the world of software testing. Has worked in multiple domains such as Life science, Semiconductors, Graphics and Banking. Currently, leading the Engineering - QA team in a Big Data analytics organization. Takes care of Test Planning, Test Management, Test Automation, Test Execution and Reporting. Works closely with Product Owners, Project Managers, Development leaders, Business Analysts on implementation of new products. Has expertise in Leading Teams, Defining testing Standards, Creating test Strategies, Mitigating the Risks, Improving the overall QA Processes.
Manjiri Jagtap
QA Lead, Saama Technologies, Inc.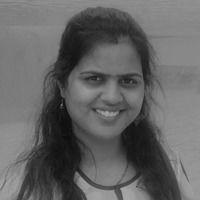 Vishakha More is a veteran consultant with 6+ years of experience in the world of software industry. Vishakha has worked with domains such as Life sciences, Pharma and Telecom. Currently, Vishakha is working as a Big data QA Consultant in Engineering, in one of the leading Big data analytics group. She extensively takes care of all the testing activities such as extracting the data from various sources, validating the data of sources with Hadoop file system, verifying the business logics applied on data, verifying the outcomes on reporting tools.
Vishakha More
QA Consultant, Saama Technologies, Inc.
Anand Vyas is a experienced Service Delivery Manager with a demonstrated history of working in the information technology and services industry. Strong program and project management professional with technical deliveries in Java/J2EE Angular JS, responsive Web Designing.
Anand Vyas
Service Delivery Manager, LTI
Sangeetha Kashyap - IBM Certified Senior project manager, have extensive experience in Project/Program Management and client facing roles across diverse industries and technologies.
Sangeetha Kashyap
IBM India Private Limited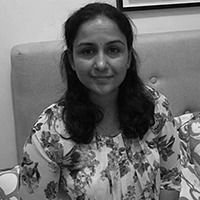 Anuradha Raman has 9 years of overall experience of testing web based and mobile applications. Proficient in software development life cycle including test strategy preparation, test plan creation, designing of test cases, test execution and bug tracking. Analyzed business requirements and software requirement specifications to create test plan and test cases for Functional and automation testing Experienced in different types of testing: Black box testing, white box (API Test Automation and Mule Testing), functional, GUI testing, system, regression, UAT and performance testing.
Developed Frameworks using Java & TestNG for test automation of RESTful APIs
Areas of Expertise: Test development, scheduling and execution, test automation, test project management, Agile, SCRUM, SDLC.
Experience in content management system (CMS), Media Hosting, OTT, digital marketing and healthcare domains.
Anuradha Raman
QA Lead at Encore Software Services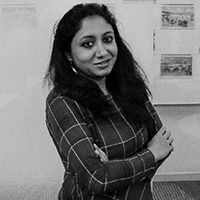 Sunita Venkatachalam is a engineering manager with experience working in small startup and large enterprise companies. I've been fortunate to work with stellar companies such as Yahoo!, Oracle, Thoughtworks and now at Target.
Target has undergone a massive transformation and I am excited that I joined them in time to witness, learn and transform alongside. My first project at my first ever job was on a IBM POS platform (NCR), and today I'm working on building android applications with microservice backends for our Store operations as well as on the highly disruptive last mile fulfillment space.
I started doing support and maintenance, went on to do QA work, building automated test frameworks, even architecting platforms, then on to development and now managing scrum teams of developers.
Sunita Venkatachalam
Impactful and Adaptive Engineering Leader
Shweta Sharma is Experienced Quality Assurance Engineer with a demonstrated history of working in the internet industry. Strong quality assurance professional skilled in Requirements Analysis, Test Cases, Agile Methodologies, automated functional and visual regression testing using Behat, selenium webdriver, wraith, phantomcss and Shoov on various platforms such as Unix and Windows.
Shweta Sharma
Technical Analyst at Axelerant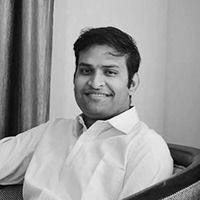 Prateek Jain is the Engineering Manager at Axelerant. He is a specialist in designing the complex and highly scalable systems. Has exposure with both Web and Mobile technologies. Has worked on various multi-modal applications.
- Resourcing, Technical Delivery, Engineering Capability - Tools and processes, Utilization Rate.
- 7+ years of experience in developing mobile applications for Android, Blackberry, J2ME.
- 6+ years experience in Developing Web applications based on LAMP Platform using Drupal. Significant experience in writing and consuming XML, JSON based web services.
- Excellent knowledge and working experience with JavaScript Frameworks / Libraries like Backbone.js, Backbone-relational Underscore.js, jQuery
- Working experience with Node.js , MongoDB, Mean.io stack
- Strong Analytical and Problem Solving Skills.
- Strong understanding and practical experience of MVC Architecture.
- Excellent knowledge of databases and data modeling.
- Familiar with managing Sever applications including Apache, MySQL, DNS, SSH.
- Experience with Version Control Systems like SVN, GIT
- Good interpersonal communication skills.
- Self-motivated, quick learning, enthusiastic, patient, quality-focused, and excellent teamwork skill as well as self-managed without supervision.
Prateek Jain
Engineering Manager at Axelerant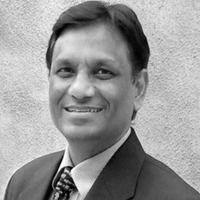 Prabhaker Panditi has 19+ years of global experience including onsite in Switzerland, Middle East and Singapore; collaboration with stakeholders across North America and Europe
SAFe SPC, PMP, PMI-ACP, CSM, CSP, Certified Executive and Life Coach
I help organizations expedite the delivery of value by driving enterprise-level lean agile adoption, building high performance software delivery and product development teams and leading organization transformation. I achieve this by:
- Leveraging my deep knowledge of program management disciplines across Agile, Waterfall and Lean methodologies
- Functioning as an Agile Coach to bring out the best in teams
- Coaching teams and leaders to unleash their creativity and do more compelling work for clients
Prabhaker Panditi
Enterprise Agile Coach, Executive Coach, Lean Agile, Product Development Consultant, Accenture Solutions Pvt. Ltd.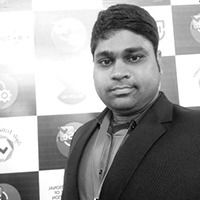 Rakesh Kondreddy has Created Accessibility Test Framework which can speed up manual work from 50 days to 5 mins and decreased resource cost by 70%.
Speaker @ Upcoming Conferences
* Global Testing Retreat, Pune September 27th 2018 ( http://gtr.agiletestingalliance.org/schedule.html)
Past Speaker Experience:
* Lightning Talk at Selenium International Conference India, Bangalore
* Technical Agility Conference, Bangalore August 11th 2018 ( http://tac2018.com/)
* Guest Speaker at ThoughtWorks VodQA Hyderabad (http://twhyderabad.github.io/vodqa/)
* Guest speaker at Coviam, ATA Bangalore 19th Meetup (https://www.townscript.com/e/atabangaloremeetup19)
* Speaker at Ellucian Applied Research Sessions
Rakesh Kondreddy
Senior Software Test Engineer, Ellucian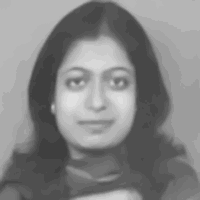 Harshala Nagarkar has been associated with Cognizant's Performance Testing Practice, with 7.5-years of experience in Performance Testing and Performance Engineering Activities. She is involved in deriving impact assessments, requirement gathering, estimations, test planning, scripting, test execution, analysis, reporting and providing Recommendations to improve performance of applications
Harshala Nagarkar
Cognizant Technology Solutions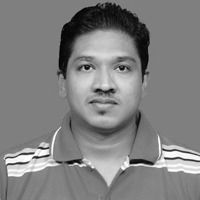 Varun Deshpande has 8.5 + years of Professional IT experience in Java J2EE Development, Spring, Webservices as major, Software Testing, automation testing Selenium. Extensive experience working in an Agile methodology with frequent deliverables. Have experience in handling team and worked collaboratively with cross-functional teams.
Proficient in Estimations, Analysis & Requirement Traceability and tool usage i.e. Rally,QC and JIRA. Detailed understanding of various methodologies of Software Development Life Cycle (SDLC), Software Testing Life Cycle (STLC) and Defect Tracking Life Cycle (DTLC). Thorough Hands-on in designing Test Strategies, Test Plans, Test Cases and Testing Processes in Web(Angular2, JavaScript, Front end technology), Windows based applications.
Varun Deshpande
Senior Member Of Technical Staff at VMware
Pawan Kumar, having close to 5 years of experience in Testing world. Pawan has exposure to Ranorex, Selenium, QTP, Docker run extensively, Xamarin, Cloud based Web/Mobile testing with Framework designing.
Pawan Kumar
Senior Software Engineer at Allscripts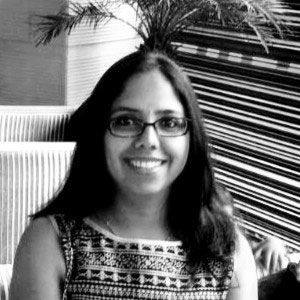 Pravitha Nair is Formerly a QA, migrated to development role involving Backend Microservice development and DevOps (CI/CD)
Pravitha Nair
Associate Analyst Testing at Target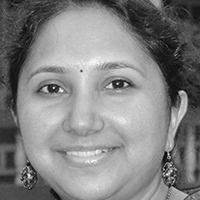 Smital Naik Software Testing Professional with 5 Years of Hands on Experience in Manual & Automation Testing. Recent experience of working as 'System Analyst (Testing) 'with PTC India, An US Based MNC until January 2017 prior to Voluntary Maternity Break. Hands on experience in Product Testing, Localization Testing, Post-Production Testing Support, Content Validation Testing. Exposure to Test Environment Management & Test Data Management Practices. Experience in Web Application Testing, N-Tier Product Testing, UI Testing. Specialized in Mechanical Design Software Testing.
In depth knowledge of STLC & SDLC. Hands on experience in Agile & DevOps Work Environment. Experience in Test Management Tools such as Jira, HP QC, ALM etc. Working Knowledge of SQL & Unix. Good understanding of Test Automation Practices & Exposure to Selenium Automation. Working knowledge of Test Planning, Test Execution & Test Reporting. Experience in leading RCA/LL & Handling Risks & Mitigation. People Management & Customer Facing Experience. Experience in Onshore/Offshore Model Good Interpersonal Skills, Communication & Ability to Adapt quickly with dynamic work environment.
Smital Naik
Test Lead at PTC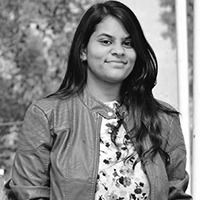 Virti Pitliya
QA Engineer at Mastercard
Pawan Kapoor have a total 13 Years + of experience spread across Mobility, Media, Banking Industry. Passionate about Project/ Program Management, Requirement and Testing Space. I am working as Leader/Project Manager with MasterCard in mobile Payment application development space. I was working as Project Manager / Mobility Consultant in Infosys Ltd since last 5 years with around 10 years + of experience in Infosys. Received Multiple Bravo Awards for his customer Management.
I was working as a Project Manager in Enterprise Mobility Space for PwC Client. Handling 2- 3 key Enterprise Mobility Projects/ Programs at a time with Team size of 40+ in Development & Testing space. Managing critical Project of around 5 Million+ USD. Handled Multiple Projects of 200 - 300K USD. Subject Matter Expert in Requirement & Testing. Guiding and Mentoring Team on BA and Testing Deliverables. Managing Test Center of Excellence and facilitating Mobile Test Automation.
Pawan Kapoor
Leader/ Director/ Project Manager at Mastercard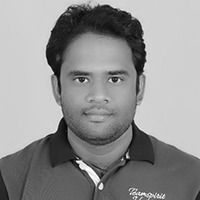 Pawan Kapoor have a total 13 Years + of experience spread across Mobility, Media, Banking Industry. Passionate about Project/ Program Management, Requirement and Testing Space. I am working as Leader/Project Manager with MasterCard in mobile Payment application development space. I was working as Project Manager / Mobility Consultant in Infosys Ltd since last 5 years with around 10 years + of experience in Infosys. Received Multiple Bravo Awards for his customer Management.
I was working as a Project Manager in Enterprise Mobility Space for PwC Client. Handling 2- 3 key Enterprise Mobility Projects/ Programs at a time with Team size of 40+ in Development & Testing space. Managing critical Project of around 5 Million+ USD. Handled Multiple Projects of 200 - 300K USD. Subject Matter Expert in Requirement & Testing. Guiding and Mentoring Team on BA and Testing Deliverables. Managing Test Center of Excellence and facilitating Mobile Test Automation.
Chinmaya Sahoo
Senior Quality Engineer at Allscripts
Vijai Krishnamoorthy
Allscripts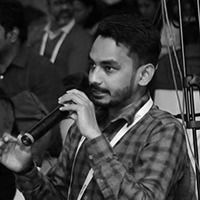 Currently Samar Gajbhiye working in LTI (L&T Infotech) as IoT Engineer. I have total 2+ year experience in IoT Development, Implementation and Test automation.
I have published various papers in IEEE conference and Journals, also One White paper on IoT & IoT Test automation which was presented in Summit.
I have completed my masters (ME) in VLSI and Embedded System from MIT, Pune.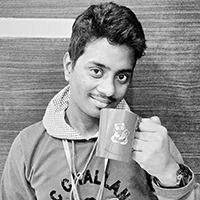 Karthikeyan Balasubramanian is a Software Engineer with Three years of experience at L&T InfoTech and has worked on developing tool for customer experience testing. His research interests include Digital, AI, Machine learning and Test Automation. He holds a Bachelor of Engineering degree in computer science and Engineering. He has published papers and presentation in various international conferences and workshops.
Karthikeyan Balasubramanian
LTI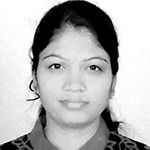 Supriya Hande is a Sr. Test Engineer at L&T InfoTech. She has seven years of experience in software testing including Manual and Automation Testing. Worked on different platforms and domains like Telecom, Insurance, and ERP and holds a Master degree in computer science. She has been involved in test automation activities since 2012 and has worked on different automation testing tools like Selenium, Sahi, etc. Also having experience in creating different Automation frameworks.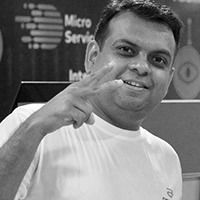 Kshitij Sutawane has 15 Years of IT Industry Experience. Currently working as Software Test Manager in Amdocs. Experience in leading Large-Scale OSS-BSS, Digital Transformation & Migration Projects. Dealing with multiple vendors, customer as Prime SI (System Integrator) Focal. Close Working Experience with Fortune 100 Telcom Giants across globe. Managing Global Teams in Multi-Cultural, Multi-National Environment. Experience in Transition Management & Knowledge Management. Planning, Monitoring & Controlling Projects till closure. Experience in setting up Testing Center of Excellence (TCOE).
Strong DevOps & Agile Project Management Skills. In-depth knowledge of Software Testing Practices, Test Automation, Testing Shift-Left, BDD/TDD Driven Test Automation. Managing Project P &L, Estimations, RFPs & RFIs. Involved in Pre-Sales activities. Experience in People Management, People Care, Efficiency/Productivity Improvements, Upskilling & Reskilling People. Certified Professional-DevOps Foundation (CP-DOF)
Kshitij Sutawane
Software Test Manager- Amdocs Quality Engineering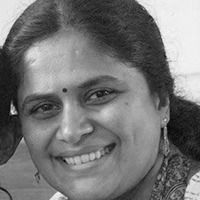 Preetha Sreekanth I have 12+ years work experience, with about 9+ years in civil engineering field and 3 years as QA. Love both my careers and I enjoy the passion I have for my profession.
I like to learn something new as part of everyday so it will be a fun filled and live work place. Always try my level best and take responsibility to get things done on time. Try to take all things positively.
Anxious and enthusiastic to grow up in my career and trying to achieve the same by small actions and changes day to day.
Preetha Sreekanth
Expert QA Engineer, CSM, SAFe Agilist, Allscripts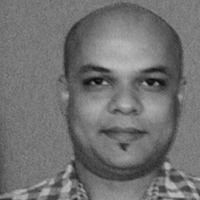 Prashant Yadav has 12+ years of IT experience including 2 years of development. Had worked as tester, lead and manager in Amdocs Quality Engineering for America's prepaid and wireline customers. Expertise in managed services quality deliverables.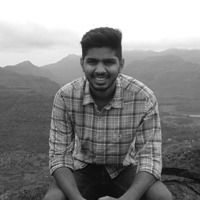 Paresh Patil Experienced as DevOps Engineer at Crevise Technologies, understands the melding of operations. Managing infrastructure & dealing with automation for configuration management, knowledge of virtualisation.
Paresh Patil
Crevise Technologies
Alok Patra is working as a Software Engineer at Crevise Technologies. Experience with application migration, configuration management, cloud, containers and container orchestration. Avid reader, writer and traveller
Alok Patra
Crevise Technologies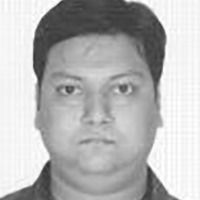 Supriya Hande is a Sr. Test Engineer at L&T InfoTech. She has seven years of experience in software testing including Manual and Automation Testing. Worked on different platforms and domains like Telecom, Insurance, and ERP and holds a Master degree in computer science. She has been involved in test automation activities since 2012 and has worked on different automation testing tools like Selenium, Sahi, etc. Also having experience in creating different Automation frameworks.
Abhay Kumar Singh has 3.4+ years of industry experience in Software Quality Assurance. Strong in Manual/Functional Testing. Strong in Mobile Testing(End to End). Expertise in Functional Testing. Experience in Database, GUI, Functional, Sanity, Smoke, Regression Testing. Experience on Tools like HP-ALM/QC, JIRA, MS-SQL. Worked with clients Nordea Life Finland, OTIS(UTC aerospace system), Travelers, MMC. ISTQB Foundation Certified. CP-BAT and CP-MAT certified.
As a part of ATA Organized various Agile Testing Alliance MeetUps in Pune Region with this also part of Organizing committee of "ATA-Gloabal Testing Retreat","DevOps Global Summit" and "Selenium Summit18".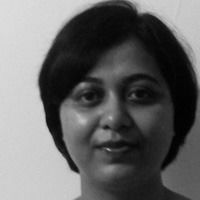 Shila Bhattacharyya is Director – Projects in Banking and Financial services, Quality Engineering and Assurance group of Cognizant Information technology and Services Corporation. She holds bachelor's degree in Electronics Engineering and comes with 17+ years of Industry experience in Information technology. She works very closely with Global Banks to deliver large Software programs and make them go live for Banks . Her interests are in developing programs in Artificial Intelligence and Machine Learning which can help in predictive analysis in banking business and actively working on identifying, consulting and developing Intelligent Automation Solutions.
Shila is thrilled to explore possible use cases of Machine Learning and AI in BFS and possess mathematical and computational skills required to understand and transform the problem in hand from the business space to the mathematical space. Currently, she is involved in various R&D activities related to machine learning, Block Chain & Intelligent Automation Frameworks in BFS domain. Also very keen in Block Chain implementations and has partnered with teams to design a block chain specific automation framework for Dapp and Smart Contract testing.
Shila Bhattacharyya
Director, Cognizant
Ketan Joshi has 17+ years of experience varying from Manufacturing/Embedded to BFS. A Core engineer at heart, he has done his Masters in Marketing, a Green Belt Certified Professional from GE and a CSM certified professional from Scrum Alliance, he believes in Continuous Learning.
As a senior solutions architect has been instrumental in ideating solutions meeting the needs of Agile projects. An avid learner/experimenter of open source tools and frameworks, Ketan works to bring in their flavor and relevance to the Dev Ops Tool chain. He has been instrumental in ideation, concept and implementation of Dev Ops solutions to aid faster and continuous integration, deployment and testing. Working with marquee customers and a leading US Retail bank, he has helped develop Automation and Continuous Testing Strategies for them. He also helped set up a unattended continuous testing portal, a first of its kind in 2015. He has enabled and trained a set of client development and testing teams in Agile and Dev Ops in 2016.
Ketan, of his self interest has been researching around Block chain and AI-ML implementations in the BFS space and how Testing relates to the same. 
He has been instrumental in strategy and implementation of testing workforce transformation for accounts to help scale up the capability, knowledge to ensure teams stay skills relevant in new age of Agile/Dev Ops and Machine Learning. He has also managed Performance delivery across multi-vendor and multi geographic teams.
Ketan Joshi
Sr. Solutions Architect, Cognizant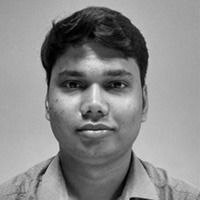 Girish Singh is a Technology Expert in Cognizant Technology Solutions and a part of the Quality Assurance team in the Business and Finance Service domain. During the span of over a year in Cognizant, he has worked as a blockchain developer and as a web developer of various applications. Girish has also lead/mentored a team or individuals in respective domains.
In the blockchain domain, Girish has developed multiple solutions with Ethereum, which involved creating private ethereum networks, creating Decentralized Applications to implement business use case in ethereum environment via deploying Smart contracts. In web development, Girish has worked alongside some of the recent projects to provide User Interface to various application and efficiently visualize the results.
Girish is exploring further into Blockchain technology, while developing an automation framework to fasten the process of ethereum operations and enable scenario recreation while testing ethereum network and smart contract. Girish is also working alongside teams, working on other industrially relevant blockchain technologies like Quorum, Hyperledger Fabric and R3 Corda.
Girish holds a degree of Bachelor of Technology in Chemical Science and Technology from Indian Institute of Technology Guwahati.
Girish Singh
Technology Expert, Cognizant